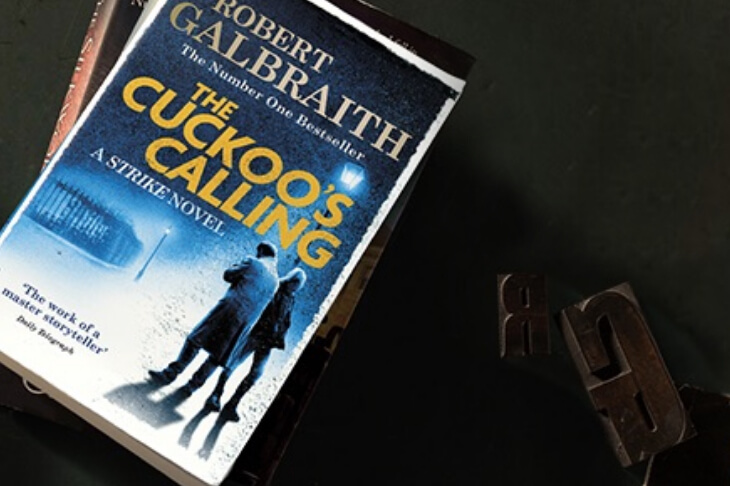 This April we are diving back into The Cuckoo's Calling – meeting Robin and Strike for the first time and uncovering the story of Lula Landry.
When a troubled model falls to her death from a snow-covered Mayfair balcony, it is assumed that she has committed suicide. However, her brother has his doubts, and calls in private investigator Cormoran Strike to look into the case.
Strike is a war veteran – wounded both physically and psychologically – and his life is in disarray. The case gives him a financial lifeline, but it comes at a personal cost: the more he delves into the young model's complex world, the darker things get – and the closer he gets to terrible danger . . .
1. What was your initial reaction to the characters of Cormoran Strike and Robin Ellacott? How did they and their relationship change throughout the novel?
2. Did Lula's story – and how it reflects that of many real-life celebrities –  give you an insight into the perils of fame, or would you still take the opportunity of being famous if it came along?
3. Did the author paint a vivid picture of specific areas of London? Did it help if you knew the places involved?
4. How did you find the secondary characters – which of them was your favourite
5. Did you work out who the killer was?
Follow the conversation on the Galbraith community channels using #StrikeReadalong