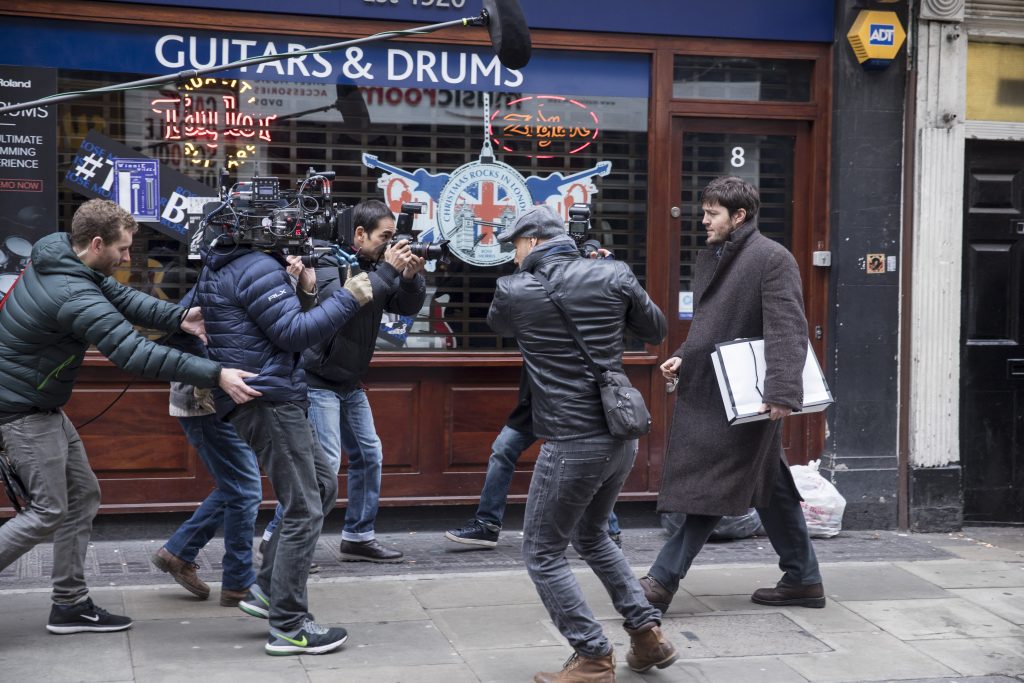 Songs under investigation….
In Troubled Blood, missing doctor Margot Bamborough's obsession with the album Court and Spark, released the year of her disappearance, crops up in Strike and Robin's investigation.
Margot's old friend Oonagh Kennedy tells Strike and Robin, "That was Margot's religion. Joni Mitchell."
Mitchell's lyrics dealing with the highs and lows of life and love from a woman's point of view meant a lot to Margot as a female doctor and young mother with her own complicated romantic life. Robin, thirty years later, is facing her own conflicts – friends and family around her are settling down, while she is divorced and has a job that comes before everything else in her life. Robin finds herself in the music of Court and Spark, as well: "Caught in my struggle for higher achievements, And my search for love that don't seem to cease." (The Same Situation, Joni Mitchell)
….
In Career of Evil, when Robin takes receipt of a parcel one morning that turns out to contain a severed human leg, the grizzly contents are ccompanied by a note with lyrics from a song by American rock band Blue Öyster Cult.
The song, Mistress of The Salmon Salt, is uncomfortably familiar to Strike. His mother, Leda, was a huge Blue Öyster Cult fan, and had those very lyrics tattooed on her in tribute to her favourite band.
Strike's musical location…
Denmark Street, the location of Strike's office, and his small flat, is one of London's prime locations for the repair and sale of musical instruments, especially rock-related. The street's music history is a rich one: sheet music publishers took up residence here in the early 20th Century. Melody Maker and the NME, the magazines that drove music publicity throughout for decades and through rock's heyday were based here. Studios based on Denmark Street saw rehearsals and recordings from the Rolling Stones in the 60s and the Sex Pistols in the 1970s.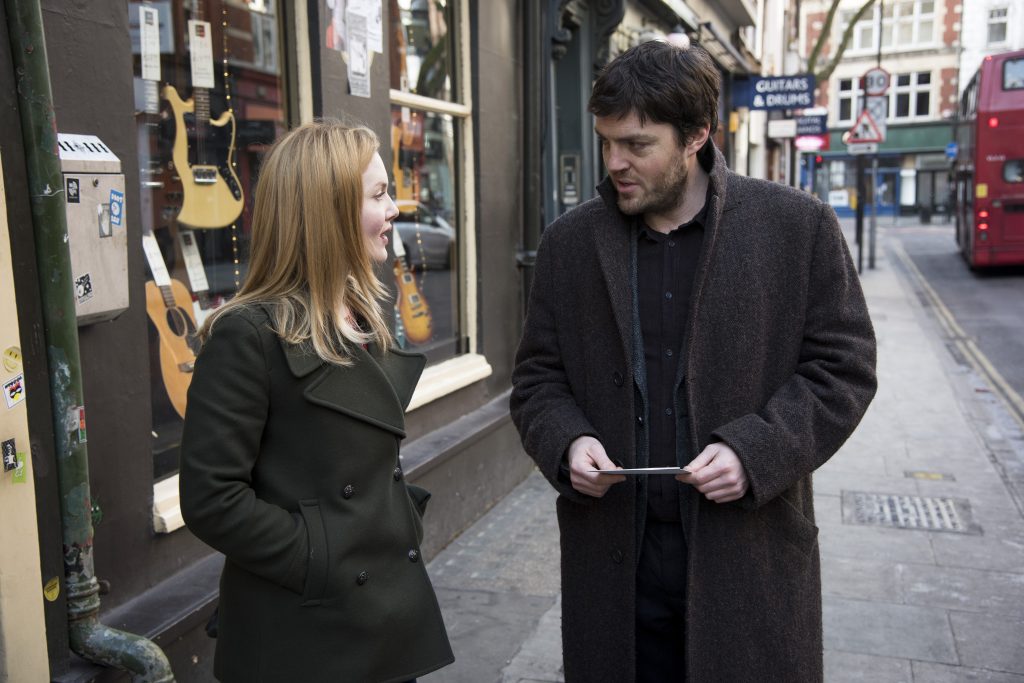 Strike's residence on Denmark Street coincides with major changes to the area surrounding it: rather than groundbreaking bands recording below him, much of the noise floating into the office comes from the pneumatic drills redeveloping the area around Tottenham Court Rd station. But the cultural history of the place can still be felt…
Musicians as characters…
Strike's father is infamous rock musician Jonny Rokeby, while his mother Leda was well-known as a groupie. Though Strike's contact with his father has been minimal, there is always a current of tension linking them: Rokeby loaned the money for Strike to set up his own business after the loss of Strike's leg ended his army career; Strike insists on paying the loan back in full. When Strike's half-brother attempts to stage a reunion between them (in Troubled Blood) Strike refuses, not wanting to become a piece of publicity for an album release. Nevertheless, Strike's own success and notoriety as a detective can never shake Rokeby off. Newspaper reports of Strike's achievements always mention his status as the offspring of a famous musician.
…
In The Cuckoo's Calling, the investigation of Lula Landry brings Strike and Robin into the orbit of famous musicians. Lula's ex-boyfriend Evan Duffield is a semi-successful singer in a band. On the day of Lula's death, Duffield misses all of her calls, claiming he is too wrapped up in writing a song to pick up the phone. Hip hop artist Deeby Macc, who was due to move into the building where Landry lived that same night, was known for writing suggestive lyrics about her in his songs, though after her death he insists they never met.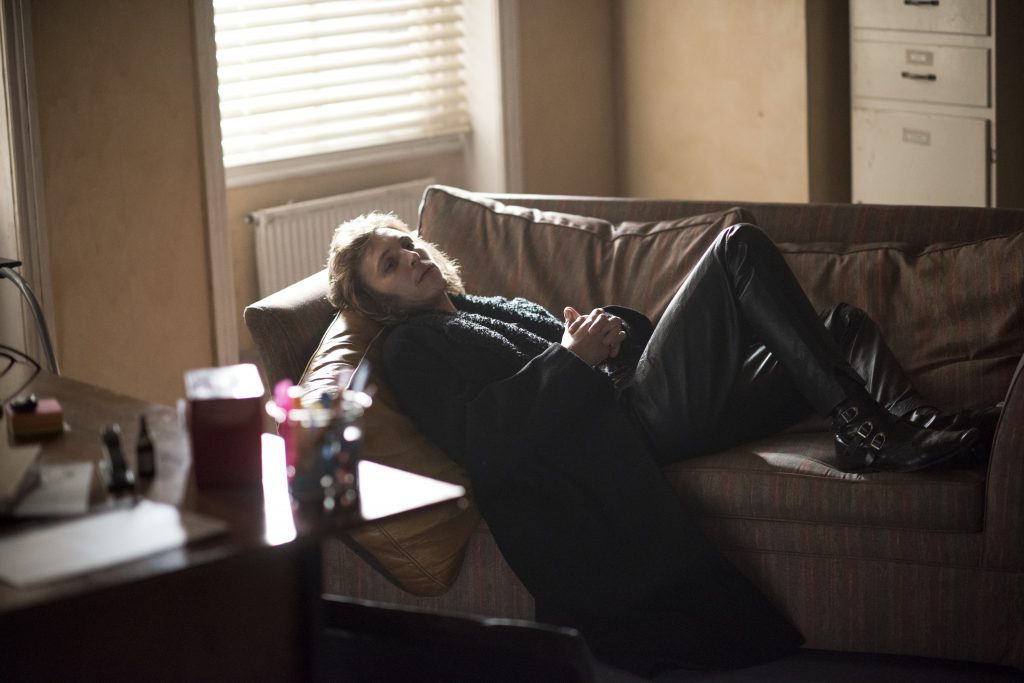 The moment that starts with a song…
Matthew and Robin's choice of song for the first dance at their wedding is the 2001 smash hit Wherever You Will Go by post-grunge pop band The Calling.
Strike, standing at the sidelines, is baffled by the choice – the lyrics reference a cherished lover being left to stand alone. He becomes so aggravated hearing the song and watching Matthew holding his new wife that Strike quietly storms out just as Robin is spun around on the dancefloor. She sees him go, and leaves Matthew behind to follow her boss. The interaction that follows between Strike and Robin in the deserted hotel corridor is one of the most memorable moments in the whole series – so many feelings left unspoken, and a brief embrace that says more than words. It's enough to inspire a song…