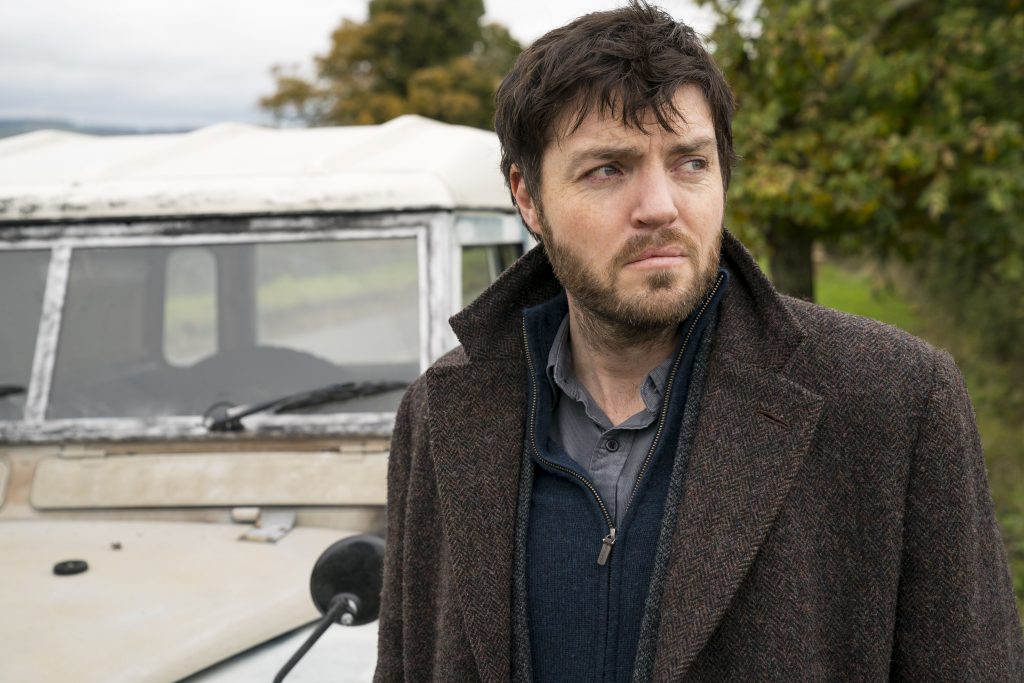 If London is its own character in the Strike series, the quiet, constant presence of Cornwall, where Strike was born, has an essential supporting role. Memories of Cornish life and the natural landscape drift back to Strike at key moments, on one occasion even helping him solve a case.
The scenic fishing village of St Mawes sits opposite the harbour town of Falmouth, overlooked by a 16th Century castle. It's hugely popular with tourists in the summer months. But to Strike it is quiet wintry Sundays, the gentle chink of china, the smell of gravy and baking, the rain lashing against the windows of Uncle Ted and Aunt Joan's spare room, and the constant, relentless rush of the waves.

Though his childhood was turbulent, St Mawes represented a stable surrogate home where Cormoran and his sister, Lucy, were left with their aunt and uncle when their mother Leda felt the pull of her colourful London life and needed time unencumbered by her young children.
Friends he made in St Mawes village school have stayed with Strike for life, like Ilsa Herbert, now a lawyer married to his friend Nick, and Dave Polworth, proud Cornishman, surfer and qualified diver. In The Silkworm Ilsa represents one of Strike's clients, and Polworth plays a crucial part in recovering an essential piece of evidence.
Strike's name, Cormoran, has its origins in a Cornish myth, and though he doesn't visit as much as Polworth or Ted and Joan would like, there's no doubt Cornwall is an essential part of what makes Strike the man he is.