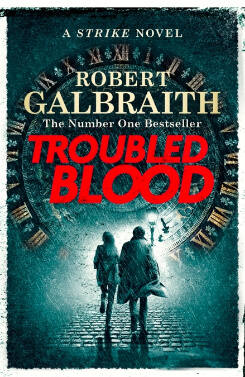 Troubled Blood, the fifth instalment in Robert Galbraith's Strike series is published today.
The setting for Troubled Blood takes us from London's busy streets to St. Mawes, Cornwall, where Strike spent the happier parts of his childhood. While in the area visiting family, he is approached by Anna who is haunted by the disappearance of her mother, Margot, forty years ago.
Even with the growth of the agency in the past year, since the events of Lethal White, Strike has yet to take on a cold case and accepts. As Strike and Robin try to untangle the events of the past, they must contend with a serial killer as the prime suspect, complicated family ties, and their burgeoning feelings for one another.
Troubled blood is available now in hardcover, eBook and audiobook in the UK and US with other territories to follow soon.