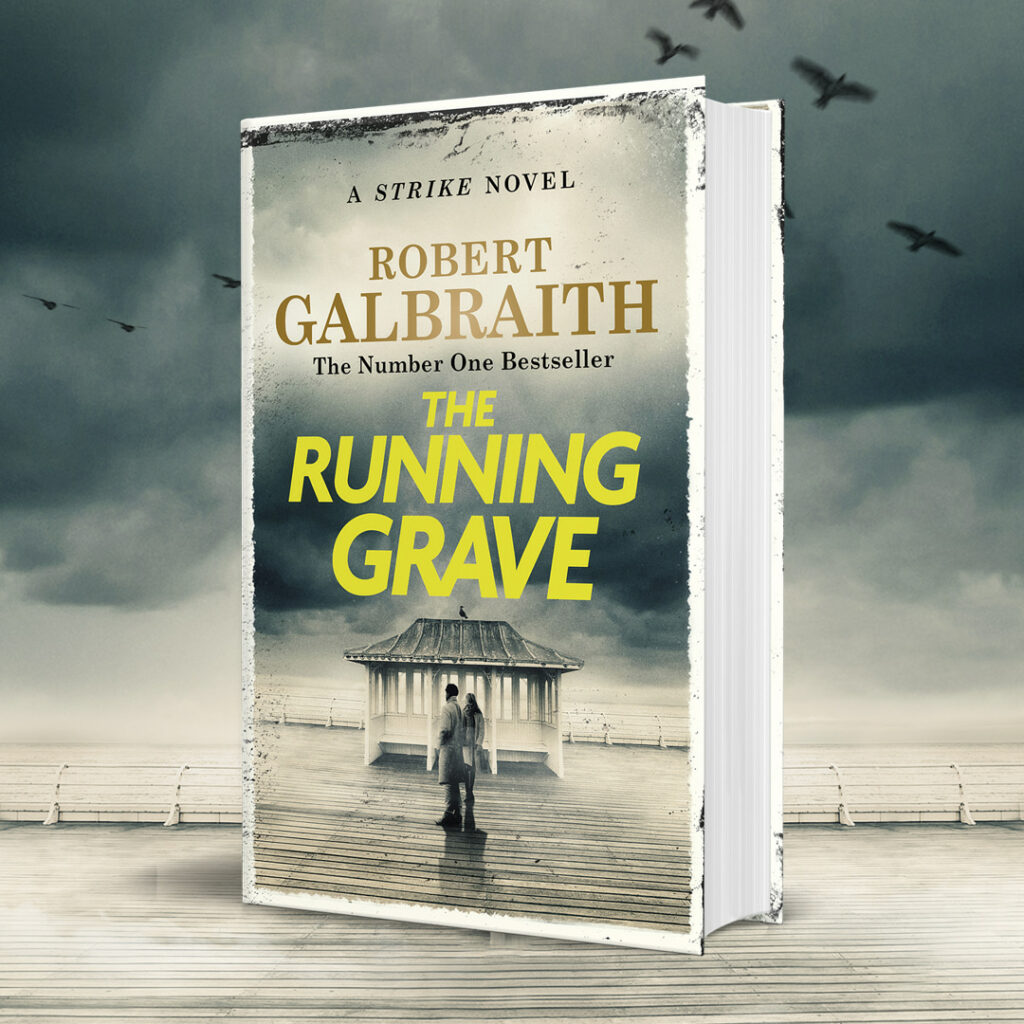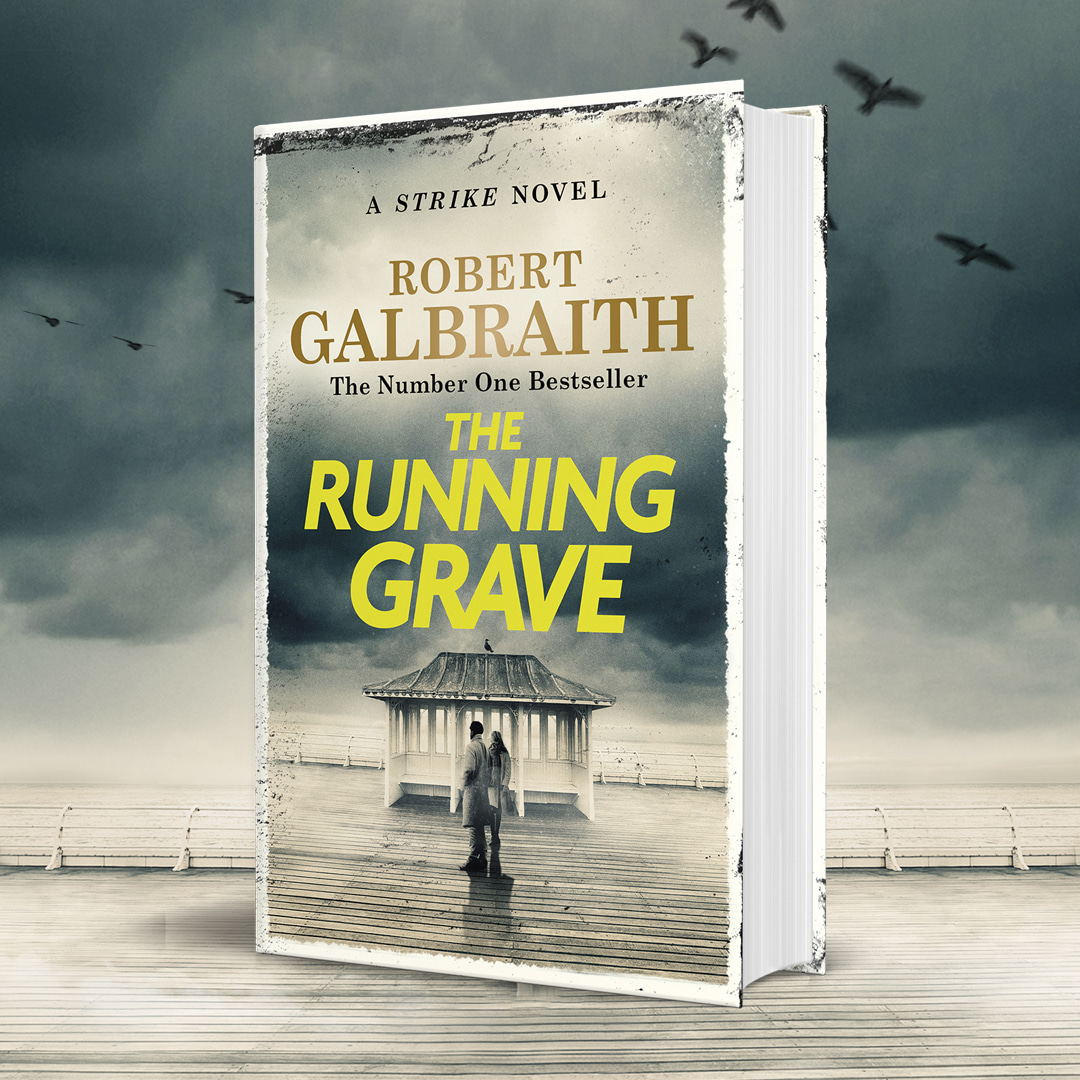 Are you immersed in the latest Robert Galbraith mystery, or just about to start? We're very excited to be back with Strike and Robin and encounter new characters and mysteries. Here are just some of the people whose stories will intertwine as the investigations into the Universal Humanitarian Church become ever darker and more dangerous.
The Edensor Family
Sir Colin Edensor
Widower, Sir Colin Edensor was born into a working-class family in Manchester and enjoyed a distinguished career in the civil service, which culminated in a knighthood. He contacts the agency with concerns about his youngest son Will, who joined the Universal Humanitarian Church (UHC) in 2012 and has cut contact with his family, not even responding to the news his mother was terminally ill. He has also repeatedly requested money from his trust fund, which Sir Colin is sure is going straight to the UHC.
Sir Colin has come to Strike at the recommendation of the Chiswell family who hired the agency previously (Lethal White).
James and Edward Edensor
Sir Colin's sons. James, married with twin sons, is furious with his youngest brother for cutting off his family and ignoring his mother's dying wish to see him again, while Ed, who was involved in a serious car crash shortly before Will left for university, is more sympathetic.
Will Edensor
Sir Colin's younger son. The baby of the family, highly intelligent but intense, prone to obsessions and a little naive, Will left Durham University to join the UHC and is now living at Chapman Farm in Norfolk where the UHC was born.
Universal Humanitarian Church (UHC)
Jonathan Wace
Known as Papa J to his devoted following. Under his guidance and as a result of his spiritual teachings a troubled commune he joined in Norfolk developed into the Universal Humanitarian Church. The UHC now has many celebrity followers, expensive lawyers and an international following, with bases in Germany and America, as well as various centres in the UK. Spreading their message of equality, diversity and charitable service, the UHC also has a large Temple in Rupert Street, London, very near to the agency's office.
Mazu Wace
Mazu is the wife of Jonathan and mother of Daiyu, the drowned prophet. She is known as Mama Mazu, and was at the commune when Jonathan arrived. She and Jonathan have two adult sons, Taio and Jiang.
Abigail Wace
Jonathan Wace's daughter from his first marriage who has left the church.
Andy Zhou
A principal of the UHC and a regular on morning TV, Zhou has a clinic in Belgravia which offers treatments such as cupping and hypnosis to people with more money than sense in the words of a journalist Strike contacts about the church, Fergus Robertson. Robertson believes Zhou recruits his wealthy clients into the UHC.
Kevin Pirbright
Former member of the UHC who is a vocal critic of the church and was helping Sir Colin with his investigations into the church.
Becca Pirbright
A principal of the UHC, who Robin likens to an American motivational speaker, brought up on Chapman Farm and Kevin's older sister. Her mother Louise, and sister Emily are still also in the church.
The Agency
Cormoran Strike and Robin Ellacott
You should know these two already, if not, shame on you!
Pat Chauncey
Pat is the chain-smoking (or vaping) office manager at the agency with implausibly black hair and a rasping baritone voice which means people often mistake her for Strike himself on the phone. She saved Strike's life when a parcel bomb was delivered to the agency, and has shown herself to be a generous, efficient woman and a great asset to Robin and Strike.
Sam Barclay
The longest serving subcontractor at the agency, Sam is an ex-rifleman forced out of the army after documenting corruption among his fellow officers. A Glaswegian with a wife and young child, Barclay has shown a talent for investigative work and is a reliable and trusted subcontractor. He has developed an informal bantering relationship with Strike in particular.
Midge Greenstreet
Midge is a Mancunian ex-policewoman, tall, lean and very fit, who relocated to London after a bad break-up with her girlfriend. She was recommended to the agency by Robin's friend Vanessa Ekwensi, and joined as a sub-contractor shortly before the investigations into the death of Edie Ledwell began.
Dev Shah
An ex-Met officer poached from rival agency Patterson Inc, Dev started working for Robin and Cormoran around the same time as Midge. Married with a young child, he's popular at the agency as he's quick on the uptake, methodical in his record-keeping, has a dry sense of humour and also what Robin refers to inwardly as a lack of dickishness. Pat also thinks he could give Imran Khan a run for his money in the looks department.
Clive Littlejohn
The Agency's latest hire, who seems efficient and good at his job, but whose extreme taciturnity is grating on Robin and his fellow sub-contractors.
Friends & Family
Ryan Murphy
CID officer Ryan Murphy met Robin and Strike during their investigations into the death of Edie Ledwell. He's classically good looking, successful and seems to understand Robin's work, and is already a hit with office manager Pat Chauncey. Strike, though he knows this might be rooted in jealousy, has not warmed to him.
Prudence DonLeavy
Strike's half sister through his estranged rock star father, Jonny Rokeby. A successful psychotherapist living in Strawberry Hill, she and Strike reconnected since he was injured during the agency's investigation into the death of Edie Ledwell. Robin likes her immediately when Prudence offers to lend her an expensive wardrobe for their undercover work.
Lucy
Strike's half-sister through his mother Leda, and the only sibling he grew up with. Lucy irritates Strike with her conventional views, and her insistence Strike should settle down. She has three sons, the middle one of which is a favourite of Strike's, and a stable life in the suburbs with her husband Greg.
Uncle Ted
Strike and Lucy's widowed uncle, who is now struggling to live alone in Cornwall, where he and his wife Joan provided a stable home for Lucy and Strike.
Nick and Ilsa Herbert
Old friends of Strike's and now friends with Robin too. They've asked both detectives to be their son's godparents.
Bijou Watkins
A man hungry pain in the arse, in Ilsa's words. An attractive lawyer who gets hold of Strike's number after the christening of Nick and Ilsa's son.
Charlotte Ross
The beautiful but damaged woman with whom Strike fell in love while still at university. Now separated from her aristocratic husband, Jago, Charlotte appeared in the gossip columns with Landon Dormer, an American billionaire. Since Strike has blocked her number, she regularly calls the office late at night hoping to speak to him, and refuses to accept she no longer has a hold over him.