A BBC One mini-series, in association with HBO/Cinemax, adapted from J.K. Rowling's global bestselling novels written under the pseudonym Robert Galbraith. Written by Tom Edge and directed by Sue Tully.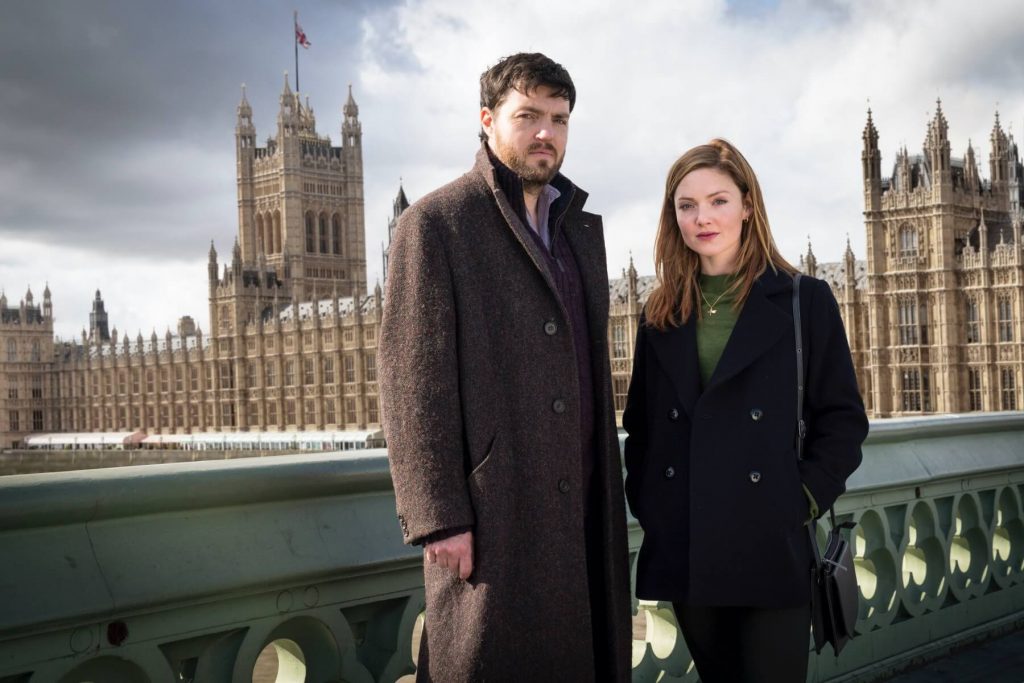 Starring a stunning cast including Tom Burke, Holliday Grainger, Kerr Logan, Natasha O'Keeffe, Sophie Winkleman, Joseph Quinn, Nick Blood, Natalie Gumede and Robert Glenister.
Strike – Lethal White is a four-part mini-series produced by Brontë Film and Television. It is executive produced by Ruth Kenley-Letts, J.K. Rowling, Tom Edge and Neil Blair, and produced by Jackie Larkin.
Executive Produced by Tommy Bulfin, Commissioning Editor, BBC Drama.
An introduction by writer Tom Edge
What is Lethal White?
"Lethal White is the story of Strike's investigation into two families, which lead him quite deep into the past. On the one hand, you have the Chiswell family, headed up by a classic Shires Tory, a 'pater familias' who has four children, one of whom died in the Iraq war. They have a grand, rambling estate and a London home. But all is not well beneath the surface. There's another family tied to them, the Knight family, and it's through them that Strike ends up with the Chiswells.
There are two brothers: Jimmy and Billy Knight. Billy, the younger of the two, is very mentally unwell, and he shows up unannounced at Strike's office in the midst of a real emotional crisis. He's haunted by a memory from his childhood when he witnessed a little girl being strangled in ritualistic fashion, then buried behind his father's cottage. Strike begins to unpick the connections that lie between these two families, which takes us primarily into the world of politics.
But there are two ends of the political spectrum at play. You have the traditional right, embodied by a Conservative MP, as well as the Knight family, who have ties to the anarchic left. As ever, Jo approaches both with a scalpel-like gaze, examining them in an even-handed manner.
Lethal White also sees Strike and Robin forced to face quite a few things from their own recent pasts and relationships. What we see, in a sense, is a sort of attempt by both of them to make their respective relationships with other people work, while keeping their eyes off each other.
It's a process of them exploring quite a deep trauma, the weight of which is carried by both sides by these families, as they try to escape their own pasts."