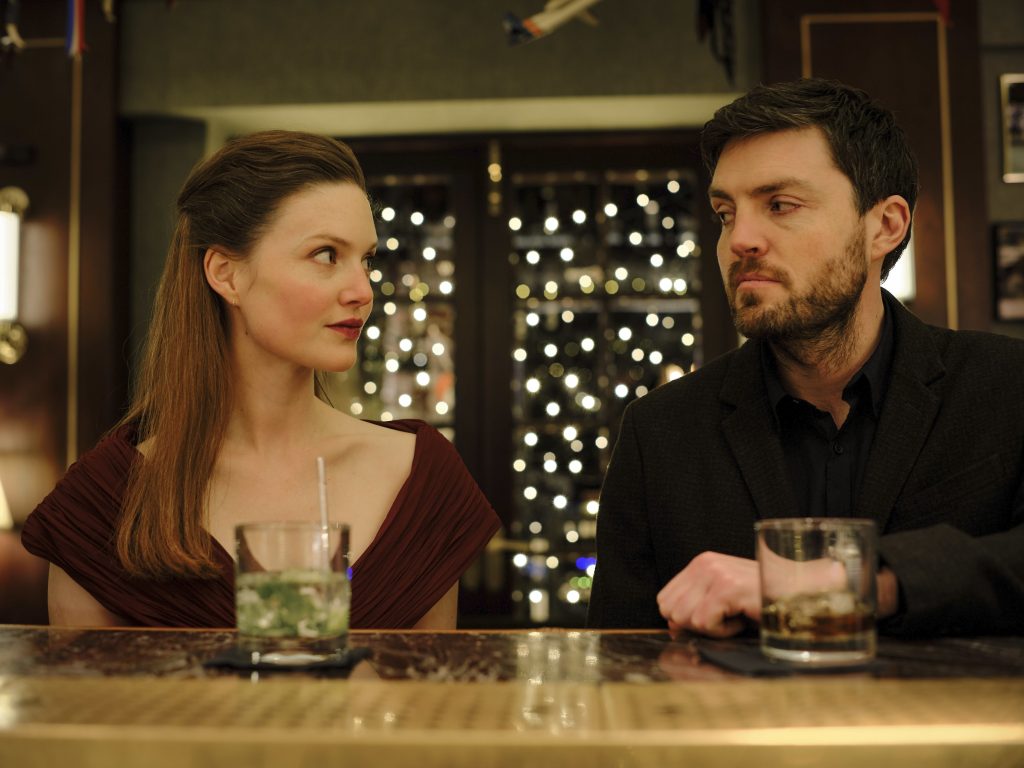 With Troubled Blood coming to the screen as a 4 part mini-series this weekend (Sunday 11 December) on the BBC and iPlayer, Tom Burke and Holliday Grainger (Strike and Robin) give us some of their insights on the 5th adaptation of the Strike novels.
Tom Burke (Cormoran Strike)
Q: Where do we find Strike at the start of this season?
A: The season starts in Cornwall and there's a family situation going on. His Aunt Joan has cancer so he's dealing with that and it's there that he meets Anna Phipps who brings a cold case to him, her mother disappeared when she was a baby and was never found. He's immediately quite cynical about being able to solve it given the amount of time that has passed.
Q: What do you think the introduction of Cormoran's family life in Cornwall tells us about him?
A: At first glance, the family life that you see in Cornwall looks rather idyllic but we know enough about what happened with his mother and his absent father to think 'thank God he had these two'.
However, we soon realise it was quite a complicated situation for him to be in because of the divided loyalty. It was a gradual journey and it would have been incredibly confusing for a child to immediately slot him into this new family set up.
Q: Can you tell us about how Robin and Strike's relationship has evolved in Troubled Blood?
A: There is something very strong between them but he's also processing a lot about his Aunt and Uncle in this series. He allows himself to be a bit more vulnerable around her and he's a little freer with how he feels about her too, partly because he's been encouraged to by his family. It's a weird mixture of feelings, he thinks it is incredibly dangerous for him and is trying not to feel those things.
Holliday Grainger (Robin Ellacott)
Q: Can you tell us where we first find Robin in this series?
A: She is in a midst of a divorce with Matthew and it's not easy but she's got a new found independence. Her relationship with Matthew was quite restrictive and now she's autonomous she can really get stuck into her work.
Q: You mentioned that Robin is free of Matthew. How do we think this has changed her character in the series?
A: It feels like Robin's grown up a bit. She is more confident and is better able to deal with her anxieties. It makes you think a lot of them were intertwined with the pressure that Matthew put on her and now that she's free she has more autonomy over her life, her work and her social life.
She's also not restricted in terms of how many hours she puts into work [laughs]. And I think that also goes hand in hand with her career, she's now a partner in the business with Strike and she's got much more experience. He has trust and faith in her to make her own decisions too. Obviously they disagree occasionally and Strike's still protective of her. But on the whole, it feels like Robin is now an equal partner in business with Strike.
Q: This series gives an insight into Robin's strengths. What do you think Strike recognises in her now?
A: I think Strike always recognised Robin's aptitude for the job and her abilities. I think it's now developed into a mutual trust and understanding. They've got to the stage now where they can bicker and disagree on certain aspects without being quite so defensive. It definitely feels they're more on an even keel.
Q: Are you ever in a situation where you think "What would Robin do?"
A: Maybe that's where I'm failing in life [laughs]. In certain situations, I should just think: "What would Robin do?" and maybe I'd make a better judgement.