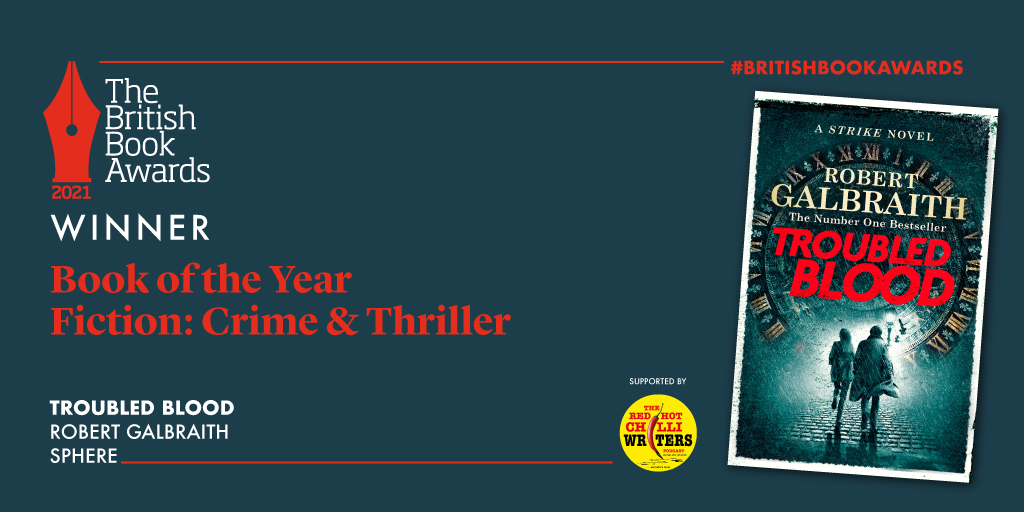 Robert Galbraith's fifth Cormoran Strike novel, Troubled Blood, has won a British Book Award, for Book of the Year: Crime and Fiction.

Troubled Blood was up against a particularly strong field this year, with a new Jack Reacher from Lee & Andrew Child, ' Song for the Dark Times' by Ian Rankin, and 'The Thursday Murder Club', the best selling novel of 2020 by Richard Osman.

When it launched in the UK in September 2020, Troubled Blood topped the UK Official top 50 book chart in its first week of publication, with higher sales in the first week than any of the previous four Strike books.

And its also proved to be the best reviewed Galbraith book so far on Amazon UK – with 4.7 stars out of 5.

The paperback is released on 24th June 2021.