As the TV adaptation of Robert Galbraith's fourth book, Lethal White, comes to the BBC this August (dates per country differ), publisher Little, Brown has created a TV tie-in cover of the paperback version of the book.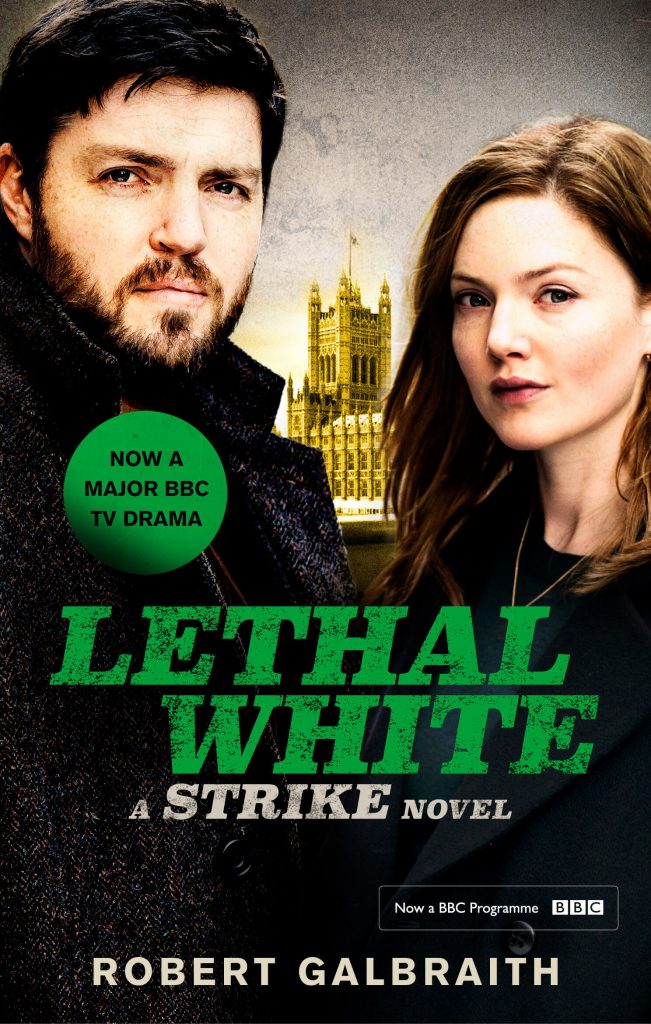 Whether you've read the book before, or are coming to it for the first time, you will find yourself absorbed in this labyrinthine investigation, set against the highly charged backdrop of the 2012 London Olympics.
With new-found fame, Strike's agency attracts many new, and many unappealing potential cases … but when Billy, a troubled young man, comes to the office asking for help in solving a crime he saw committed in his childhood, Strike's curiosity gets the better of him. Thus begins a twisting trail, leading Strike and Robin from the corridors of Parliament, to the streets of Camden, to an idyllic but sinister manor house in the English countryside.
The cover features Cormoran Strike and Robin Ellacott, partners at Strike's detective agency, with the Houses of Parliament sitting in the background – a place that could hold the key to many of the dark mysteries that they're attempting to solve.
And with the fifth book, Troubled Blood, launching on September 15th, there has never been a better time to get acquainted with this incredible British crime-solving duo.