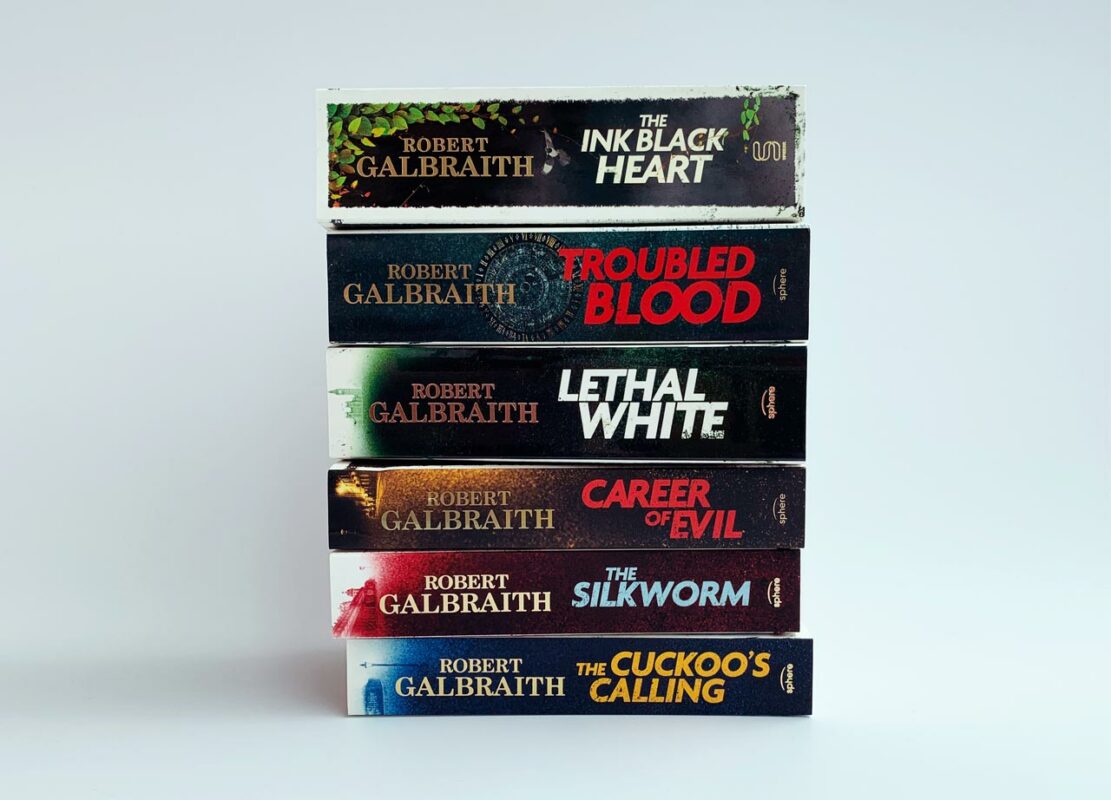 Its never too soon to re-read a Robert Galbraith pageturner!
With the paperback of The Ink Black Heart being released soon, use these questions to discuss some of the key themes with your fellow Galbraith fans. Or else, just have a ponder of them yourself.
1. Did you guess the identity of Anomie? Who did you think was responsible for Edie Ledwell's killing initially and how did that change over the course of the novel?
2. Which themes of the novel do you think Ledwell and Blay's creation, Harty, speaks to?
3. The author has talked about disconnection as a theme of the novel. Do you agree that we are more disconnected as a society now than in the past, and why or why not?
4. One of the elements that has made this series enduringly popular is the relationship between Cormoran Strike and Robin Ellacott. Why do you think they work so well as joint protagonists?
5. What role does London play in the novel, and Highgate Cemetery specifically?
6. It is stated that the novel is set in 2015. How would the story be different if it were set later or earlier?