Troubled Blood launches in paperback today, Thursday 24th June, with the #TroubledBloodReadalong starting on Saturday 26th June.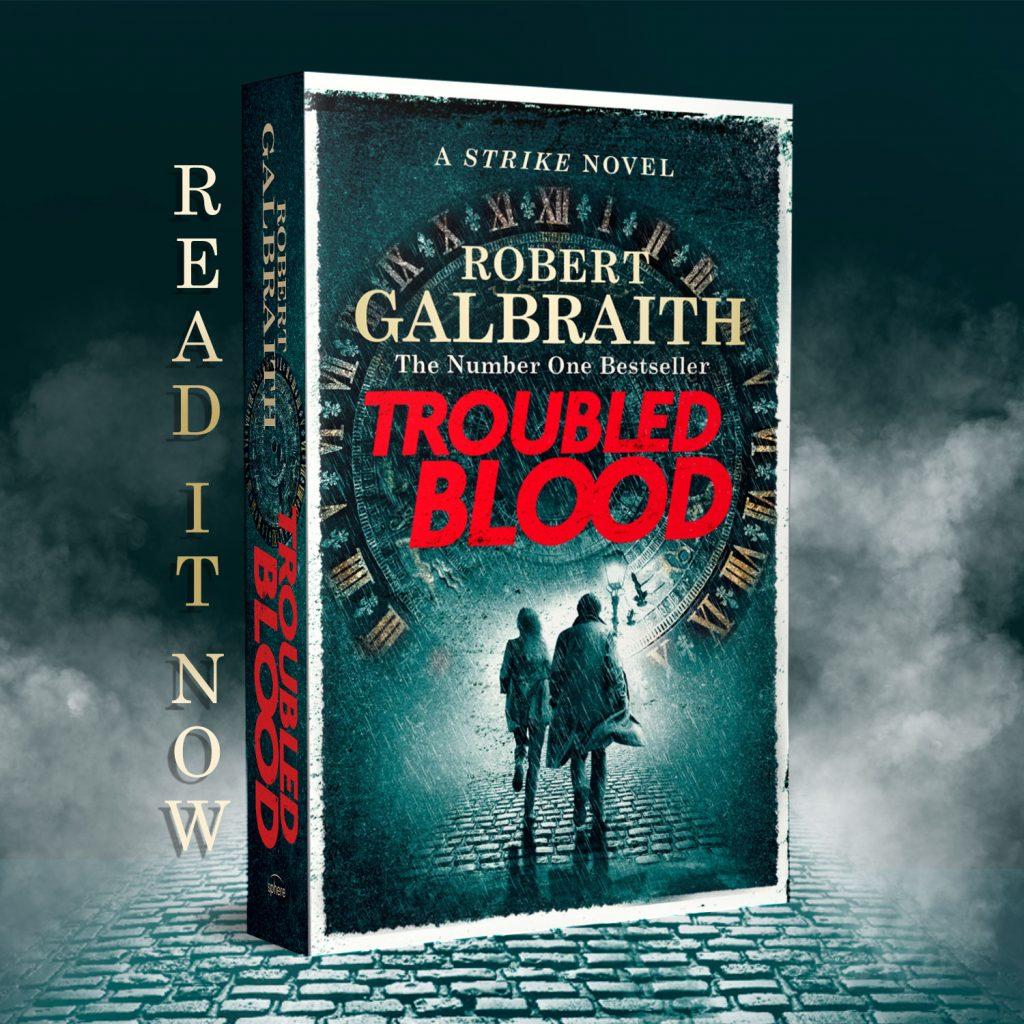 Join the Readalong on the Galbraith social channels, where 12 prompts will be given from 26th June to the end of July.
Heres a sneak peek for the 1st prompt:-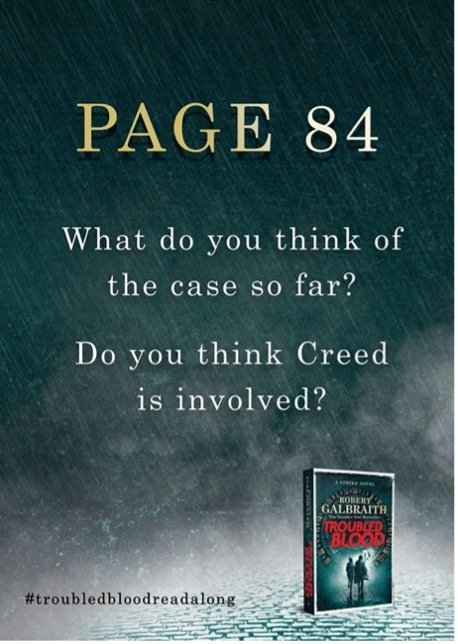 When Troubled Blood launched last September in Hardback, it went straight to the top of the Hardback fiction bestseller chart, and has since won a British Book Award for Best Book; Crime and Thriller, and been nominated for a Crime Writers Association and Crimefest award.
The audiobook has also now been downloaded over 100k times, making it the fastest of all 5 Galbraith books to hit this milestone, with the 5 audio books together having been downloaded over 600k times.
The paperback publication will be supported with a 20' TV ad, voiced by audiobook narrator Robert Glenister.
Additional Readalong prompts will be issued as follows:-